Supracon manufactures customer-specific measuring systems on the basis of SQUID sensors for a variety of applications:
Geophysics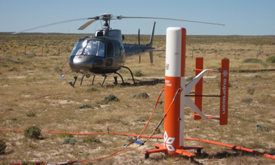 JESSY STAR, airborne gradient measurement of the Earth magnetic field's full tensor
In recent years SQUID based measuring systems have been successfully introduced into geophysical exploration community. Both groundbased EM receivers as well as airborne full tensor magnetic gradiometer systems have received increased levels of attention fostered by the findings of major ore deposits with SQUIDs. Ultimate sensitivity and highest dynamic range are amongst the most prominent advantages over conventional sensors. It translates into higher depths of exploration, shorter duration of measuring campaigns and completely new types of information.
IPHT
and
Supracon
jointly develop geophysical measuring systems for the application in natural resources exploration, archaeology and the evaluation of building ground.
Medical Devices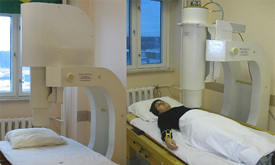 System to record the electrophysiology of the human heart
SQUID systems are being applied in medical diagnostics to detect and analyse very weak local magnetic fields originating from living organisms and organs. The method delivers functional and tomographic recordings with the highest temporal and very good spatial resolution for instance from human heart acitivity. The method operates non-invasively without touching the body and is without risk and pain for the patient. Functional Heart Tomography is on the brink of clinical application and acceptance within the medical community.
Supracon
and its partner network support this promising application.
Research and Development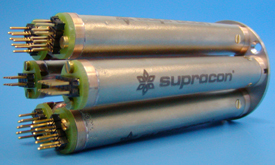 SQUID Sensors developed fot the University of Oxford
SQUIDs are the sensors of choice whenever measuring tasks require ultimate sensitivity.
Supracon
supports a highly diverse range of research and development applications of SQUIDs. Custom tailored SQUID systems, sub-systems or components are developed and manufactured at Supracon. In addition Supracon can contribute to a successful project realisation by the help of its expertise and experiences in SQUID based measurements as well as with a close-knit network of expert partners. Supracon can act as a subcontractor or cooperation partner in such projects.
Education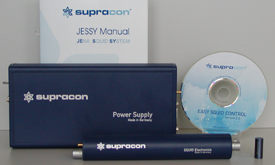 JESSY edu
For education purposes such as in practical training in the University
Supracon
offers an easily controlled SQUID system. It may help understanding practical use of superconductivity, training the operation of measuring devices, and introducing the use of cooling liquids.
« back
Contact us
Supracon AG
An der Lehmgrube 11
07751 Jena
Germany

Tel.: +49-3641-2328100
Fax.: +49-3641-2328109

info(at)supracon.com