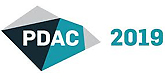 PDAC 2019 |
03.03.2019 to 06.03.2019
Between the 3th March and 6th March Supracon will take part at the PDAC 2019 Prospectors and Developers Association of Canada in Toronto.
We invite you to see and discuss with us.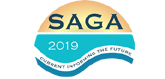 SAGA 2019 |
06.10.2019 to 09.10.2019
We would like to invite you to the presentation on the
16th SAGA Biennial Conference
in Durban (Südafrika) and would be very pleased to welcome you there between the 6th and 9th Oktober.
Contact us
Supracon AG
An der Lehmgrube 11
07751 Jena
Germany
Tel.: +49-3641-2328100
Fax.: +49-3641-2328109
info@supracon.com