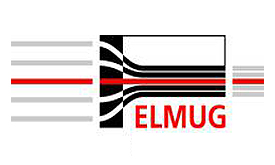 Supracon AG
joined the industrial cluster ElMuG (electronic measuring instrumentation), which focuses on instrumentation engineering in Thuringia.
Industrial partners of this cluster are e.g. ISLE GmbH and HÖRMANN IMG as well as research institutions like IMMS gGmbH and Steinbeis Transfer Centre of Mechatronics. The cluster opens new possibilities in knowledge exchange and cooperation between scientists and engineers, which are developing next generation technologies in the area of instrumentation engineering.
Supracon
with its excellent competencies in the area of superconductive detectors will be embedded in the strong industrial sector of detectors and electronic instrumentation in Thuringia. Supracon's participation will strengthen the network, its inner relations and shall in turn enhance its knowledge base.